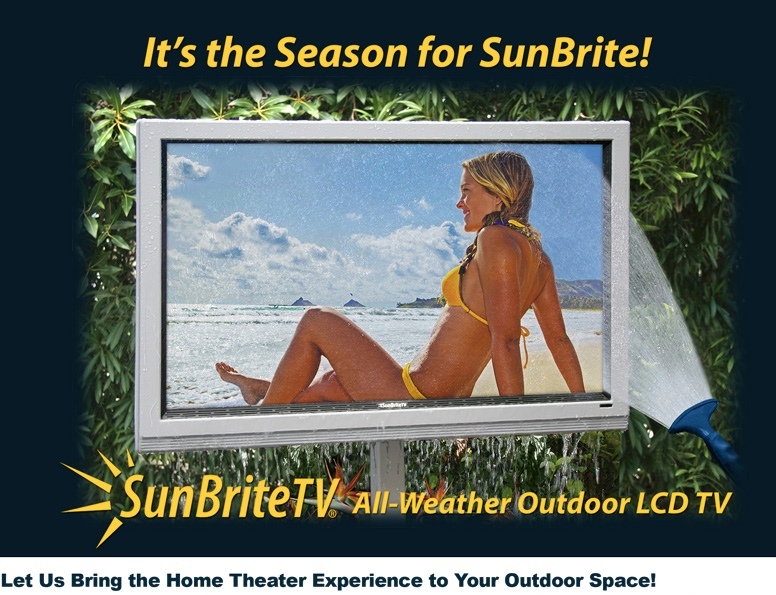 As an Authorized SunBrite TV Dealer, we are please to introduce the new Model 4630HD, a 46 inch all weather outdoor TV that delivers home theater quality viewing to your backyard. Here are just a few of the great feautes this remarkable TV has to offer: 
Model 4630HD delivers a superb picture with a 46-inch full-HD 1080p LCD screen and anti reflective window that significantly reduces ambient reflection. The new steamline design is engineered for permanent outdoor use, and therefore resists rain, snow, moisture and extreme temperature ranges.
This TV is built to last with an outdoor rated ASA plastic resin exterior that protect the inner component from the elements.
SunBrite TV products are designed, tested and certified for outdoor us by UL or CSA, sow ehn they are installed, you will emjoy the confidence of safe outdoor viewing for you home and family.
So, why wait? Contact us today! And let us tell you more about Model 4630HD and SunBrite TV's complete lin of 55-,46-,32- and 22-inch TVs. We're sure to have the perfect solution for your backyard space!